CONTACT IMPROVISATION Festival IN CZECHIA
7th – 16th September in Trstenice, Czech Republic
Intensives by Kirstie Simson and Sarantoula Sarantaki
Let's dance the magic together. Registration is open.
Létanec is czech contact improvisation community festival that brings together czech and foreign dancers to share, learn and enjoy contact improvisation and related practices.
We invite people to gather to dance, explore and play.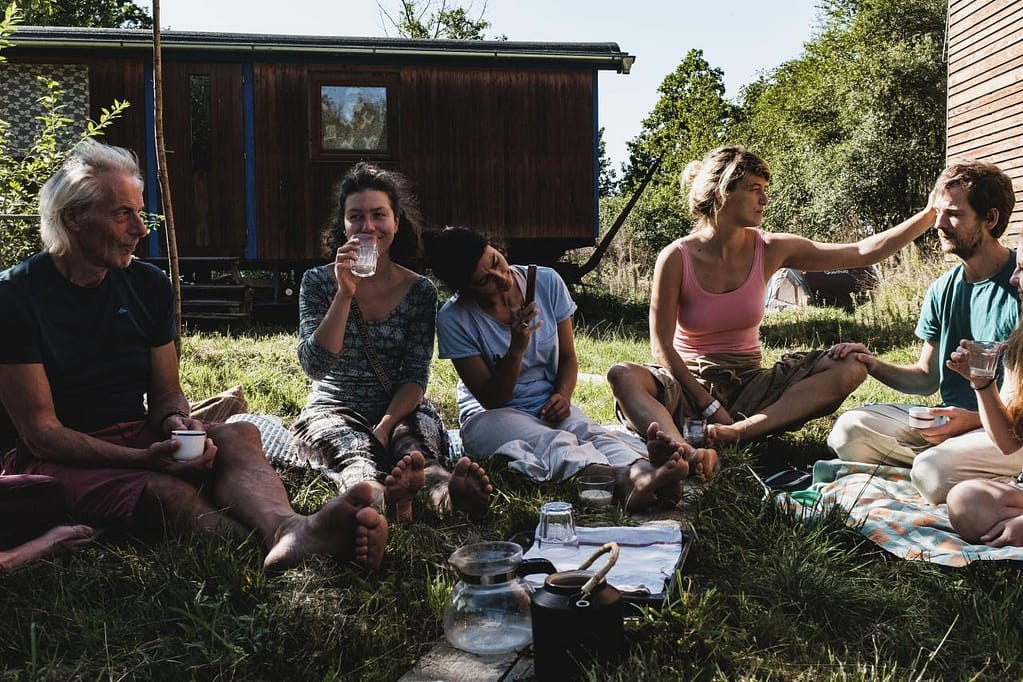 We created Létanec festival in 2019 to celebrate the growing czech contact community, to support the CI practice and to bring dancers together. We believe deeply in the social potential and life benefits of contact improvisation. The lifestyle of our society is becoming more and more disembodied and contact improvisation is a radical movement practice that gives us healthy challenge, sensitises our body-mind and reminds us of our playful potential. It develops one's ability to communicate through touch. We explore our borders and learn to take responsibilities for our actions. CI is a developing discipline that is able to respond the complex issues of our times with developing body sensibility and making us realize the interconnectedness of all life. It is a practice of dynamic and sensitive relating to our body, to the bodies of others and to the world.
"Let me unlearn you,
until wonder is my only habit."
– Maya Wuytack

(Brought to Létanec 2020 as a score by Defne Erdur and Ema Bigé)
ABOUT US:
We are team of fellow CI dancers who brought the idea of Létanec Czech CI community festival.